Comfort
With laser treatment, there is reduced or no bleeding, minimized swelling and no vibration. The healing time is much faster compared to traditional methods. The dental laser is less invasive and the mouth starts to heal almost immediately at the completion of treatment!
Reduced Risk of Infection
The laser's high-energy light beam acts as a sterilizer on the area it is working, so it reduces the risk of bacterial infections and relapses.
Less or no need for numbing
Because laser dentistry is virtually painless, you don't need to fear of injections and numbness. Often, topical gel anesthesia is used.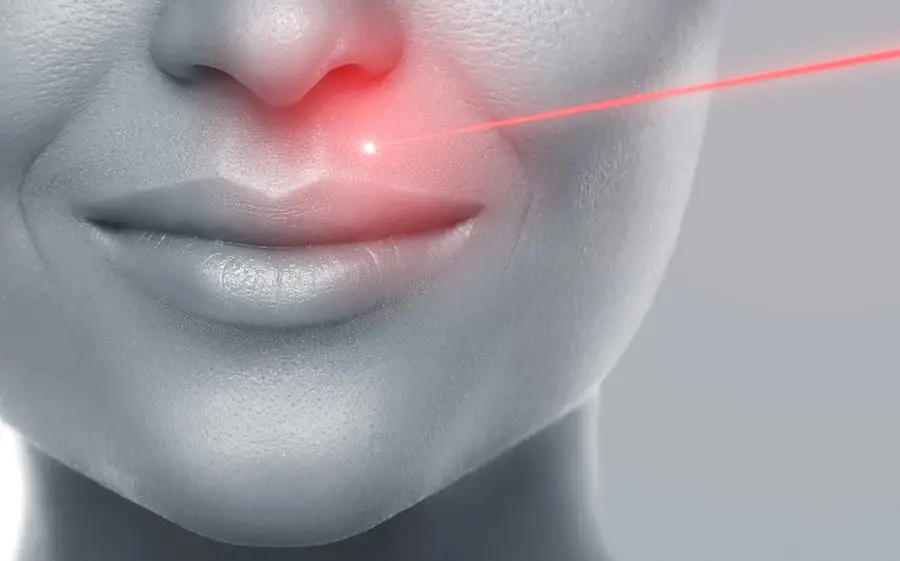 A dental laser can do many procedures but here are some examples of what we can achieve with a laser..
Biopsies
Periodontal (gum) Therapy
Dental implant uncovering after the
initial placement procedure
Disinfestion of the site before Bone &
Gum Grafting
Gum shaping before crown procedures
Control of bleeding after Extractions
Frenectomies- lip tie, tongue tie,
removal of attachment in case of gaps between front teeth
Treat gum infection around the dental implants