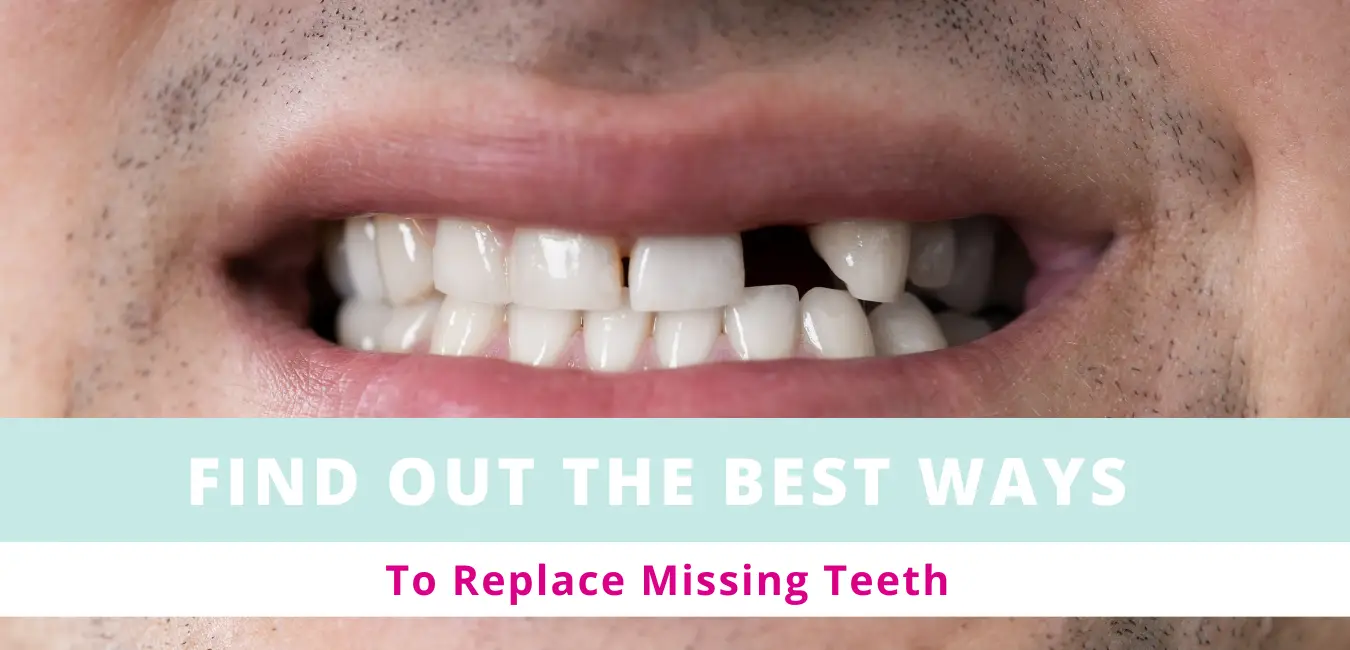 What are Dental Implants?
Today, dental implants are believed to be the standard of care in replacing teeth. Whether it's a single tooth, multiple teeth, or the entire mouth, dental implants have been deemed the "man-made" roots of teeth. They help preserve the bone that encapsulates your natural tooth, which may have been damaged from cavities, gum infection, trauma, or some other cause. The implants look and feel just like a natural tooth.
Each part of an implant has its role. The post, or the screw which takes the place of the tooth, is connected to the jawbone during surgery and keeps the dental restoration stable. After enough time is allotted to allow for healing and for the bone to bond with the post, the replacement tooth is fitted on top of the post. Each implant is specifically designed with comfort in mind and is personalized to your specific oral care needs, whether that may be a dental bridge, a crown, or an implant supported full or partial prosthesis.
Our in-office treatments consist of the removal of non-restorable teeth, bone grafting to dental implant replacement, and restorations. To learn more about what option is right for you, please call Thurmont Smiles at (301) 304-7074 and schedule your consultation today.
In our office we provide treatments starting from removal of non restorable teeth, bone grafting to dental implant placement and restorations.
Ready to Schedule your consultation?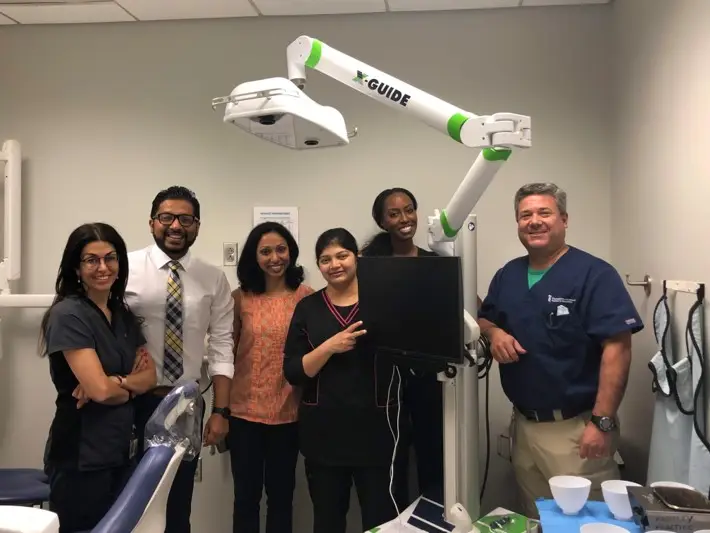 Placement of Dental Implants
The procedure for dental implants requires expertise and thorough training. Dr. Oza is a graduate of a two-year Dental Implant Fellowship course at the University of Maryland and she holds a fellowship from internationally known organization; ICOI (International Congress of Oral Implantologists). Dr. Oza has been successfully treating and helping patients from Thurmont, Emmitsburg, Gettysburg, and Frederick county with their smiles and chewing function by replacing their missing teeth with dental implants.
The initial step requires a CT scan to determine bone availability. Those results along with your medical history and dental goals are compiled to form an individualized treatment plan. The treatment plan is customized within our digital system and is easily accessible for reference during treatment sessions. The implant is placed in a fully sterile environment and is isolated until it completely heals. Multiple implants can be placed to attach a denture or a bridge. For most, the entire process takes about 3-4 months. After the healing stage, a restoration is meticulously placed, supported by the implant, which feels, functions, and looks like a natural tooth. Schedule your evaluation appointment today!
Alternative Treatment Options:
There are other treatment options available should you choose not to do dental implants:
Natural-looking dentures

Teeth replacing bridges 
To figure out which option is best for you, contact us today for an evaluation. We can do a full assessment, identify your goals, discuss which option is the most plausible financially, and set up a treatment plan for moving forward. Your best smile is only a phone call away.
AMAZING BENEFITS of dental implant treatment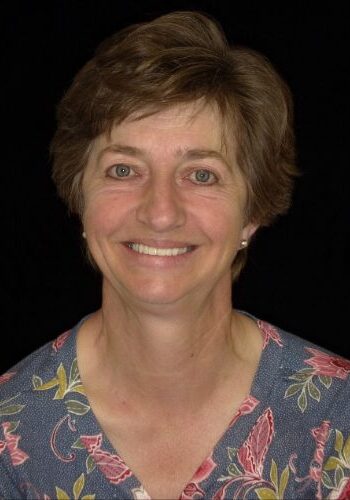 The emotional and physical stress of wearing ill fitting dentures, flippers or partials can be a thing of the past when you restore your missing teeth with dental implants.
The spaces created by teeth that are missing, can  cause shifting of your other teeth in your mouth. This can create malalignment of the bite and possibly losing more teeth in the future or TMJ jaw joint problems. 
When the teeth shift, they may make contacts with the neighbor teeth at an angle that collects food and plaque. Decay and gum disease are often seen in these areas, ruining perfectly good existing teeth. 
Underlying bone that was supporting the missing tooth will start to shrink because of loss of stimulation that naturally comes from teeth roots. A dental implant can keep the supporting bone stimulated just like a natural tooth which is very important for your eating function for years to come.
The great news is that dental implants help solve all of these issues!
Imagine laughing and smiling with all your heart because with dental implants, you're starting to feel confident again.
Imagine looking forward to social gatherings instead of avoiding them because you can smile without worrying about people judging you for your appearance.
How would you like to be able to eat salads and steak again?
Daily maintenance only takes 5-7 minutes at home.
Improved digestive health because of the improved chewing function- a BIG benefit many don't realize!
Being able to smile confidently, eat comfortably and live healthfully are some HUGE benefits of dental implants.
What are different types of dental implants?
What type of implant do you need?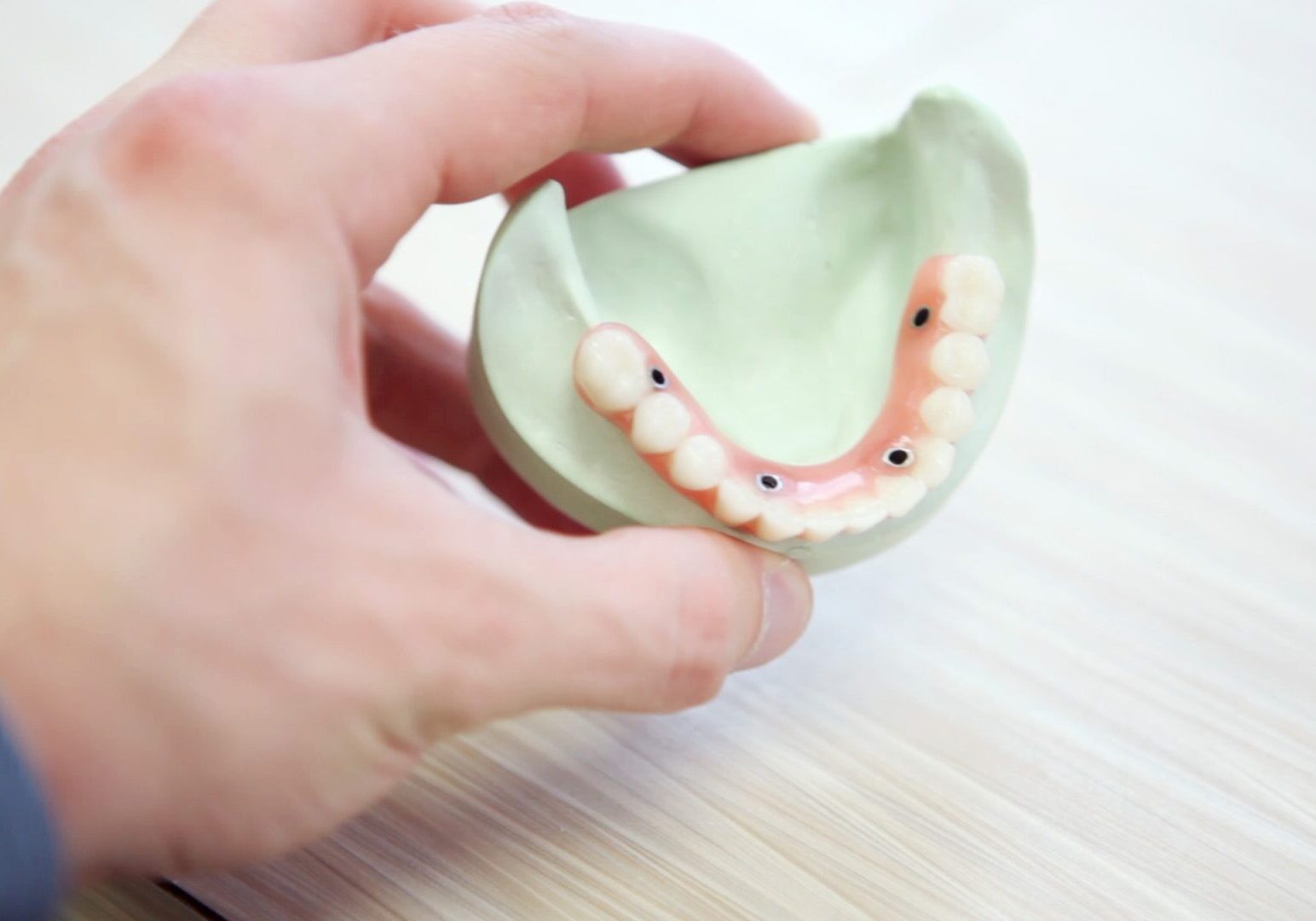 Fixed all on x implant bridge (non removable)
At Thurmont Smiles, we offer dental implants for the replacement of a single missing tooth, two to three missing teeth in a row or options for missing all teeth in upper or lower or both arches.  
Here is some more information about different solutions for replacing missing teeth: 
Single-Tooth Implants – A single implant replaces individual  missing tooth, just like a natural tooth root.  Once healed, a custom designed crown is placed on top to replace the missing tooth.  This restoration is a good choice if you're missing a single tooth or multiple teeth that are usually not adjacent to each other. If you're missing multiple teeth in a row, individual implants CAN be placed, but more cost effective implant bridge solution is desired by many patients. 
Implant Bridges – If you have three or four consecutive missing or damaged teeth, an implant bridge may be a very good option. With this solution, a customized dental bridge that replaces 3 or 4 teeth in a row, is held in place by at least two dental implants. This option lowers your cost compared to placing each individual implant for each missing tooth. There is a slightly more maintenance involved for you at home as you will need to clean regularly under the bridge to maintain the gum health around the implants. It's not difficult at all though.
Implant supported dentures– We would strongly encourage you to consider this option if you're missing all or most teeth in a row (upper or lower arch). So many of our patients wish that they had consider this option before they lost all the bone that was holding their teeth before extractions.
Full arch implant supported or implant anchored dentures can be FIXED (non removable) or REMOVABLE (snap in type). 
Generally secured by four to six implant posts, implant supported dentures can provide good stability compared to dentures that are just resting on the jaw bone and gums. While dentures feel okay in the beginning, many realize that they get loose over time because of the jaw bone loss. The lack of stimulation coming from natural roots or implants will shrink the bone over time.  
Fixed dental implant supported all on four or all on multiple implants is one of the most expensive but the most comfortable options for replacing all teeth in an arch. An option to place  4 to 6 implants with a removable denture first and replacement of removable denture a few years later with a fixed denture is an option some of our patients have chosen. This phased out treatment helps with breaking up the cost and you can also experience the removable denture as an option first. You can decide later if you would rather have a fixed denture.
Who is a candidate for dental implants?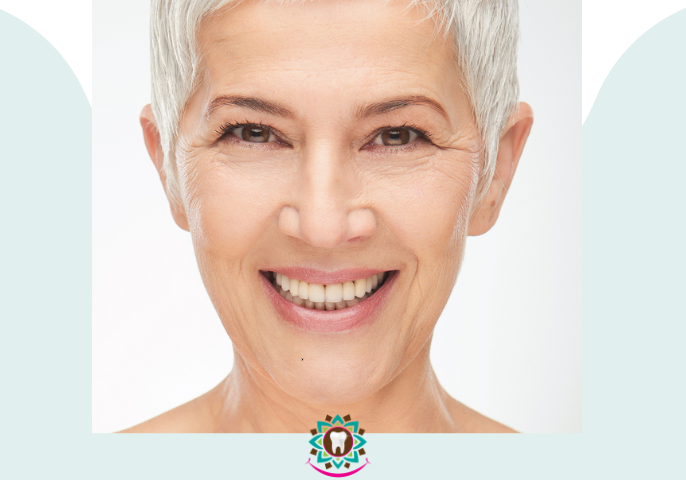 Dental implants can work for most people, especially who:
Understand the importance of and want to replace missing teeth
Want more nature-mimicking, fixed restoration  
Have healthy gums or have gum disease under control and who are maintaining their oral hygiene well at home and have regular professional hygiene visits
Do not smoke or have medical conditions (eg. diabetes) under control
At the time of your first consultation visit, we will collect all the important data and will guide you if dental implant is the right treatment for you. We will discuss all the alternative treatments as well, so you're well informed about your treatment solutions.
We will be taking pictures, X-Rays and 3-D scan of your face, mouth and teeth first. We will also measure your gums, evaluate your bite and make sure your mouth is free of harmful bacteria. 
We will then come up with a treatment plan for you to achieve your oral health and smile goals.
Step-By-Step dental implant PROCEDURE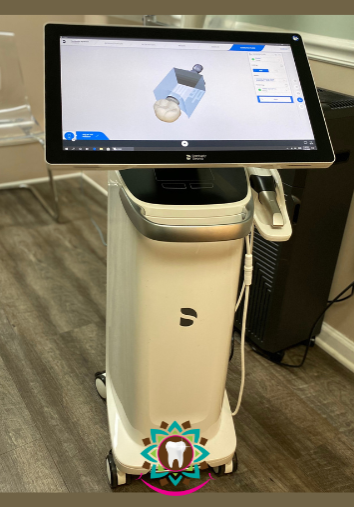 The process of implant planning usually starts either at the time of tooth extraction or when someone wants to replace their missing tooth after some time has passed since the extraction.
If we find that the tooth is non restorable, in most cases, we would advice to have bone preservation grafting procedure done at the time of extraction and allow the site to heal, typically for 4 months. Please see the video above to understand the procedure.
Once healed, we take your bone density, 3-D CBCT scan and also CEREC intraoral teeth and gum tissue scan and combine them to create a 3-D surgical guide. The guide precisely fits over your gums and teeth and allows for a well planned treatment execution.
We use well researched and well reputed Nobel Biocare(TM) branded implants.  The implants are typically made of titanium. (At the time of writing this, we are researching Zirconia implants as well).  We will guide you to proper home care and inside out healing with diet and nutrition. 
The goal is for the implant to fuse with your native bone. Dr. Oza usually prefers not to put "load" on the implant during the healing period by placing a temporary tooth. Even a little movement can disturb the healing of the dental implant. If a front tooth implant is planned, we will advice you for options for temporary restoration, so you are never walking around without a front tooth.
 Once healed, we cap the implant with a custom made ceramic crown, bridge or attach a removable or fixed implant supported denture. We can achieve any desired shade (color) for the prosthetic tooth or dentures that you desire. We use digital shade guide for accurate shade matching. We want you to be completely happy with your tooth restoration.
SURGICALLY GUIDED IMPLANTS
WHY DO WE USE A SURGICAL GUIDE FOR DENTAL IMPLANTS?
At Thurmont Smiles, our patient's health, safety and comfort are some of our top priorities.  A surgical guide is a digitally planned resin guide with specific areas of space ("holes") created to place the implants precisely to match the digitally pre planned treatment planning process for the following reasons:
Accurate placement
Reduced risk of complications
Predictability of results
Removing guess work
Preventing unnecessary injuries
Reduced appointment time
Dr. Oza and the Smile Team are committed to providing the best dental treatments for you. Utilizing the top notch technology, we provide efficient and precise treatments.
Implant Before and After of our patients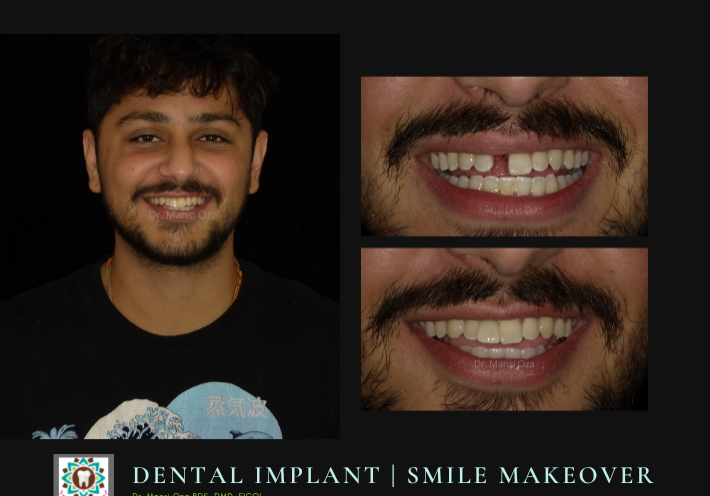 When we see the joy in our patients' eyes, we know that we have done our job. 🙂 Giving our patients the ability to eat he food they always wanted to and smile with all their heart is something we love about our job. Please also follow our social media- Instagram and Facebook at @thurmontsmiles for latest before and after photos of our patients and for oral health tips that Dr. Oza regularly shares.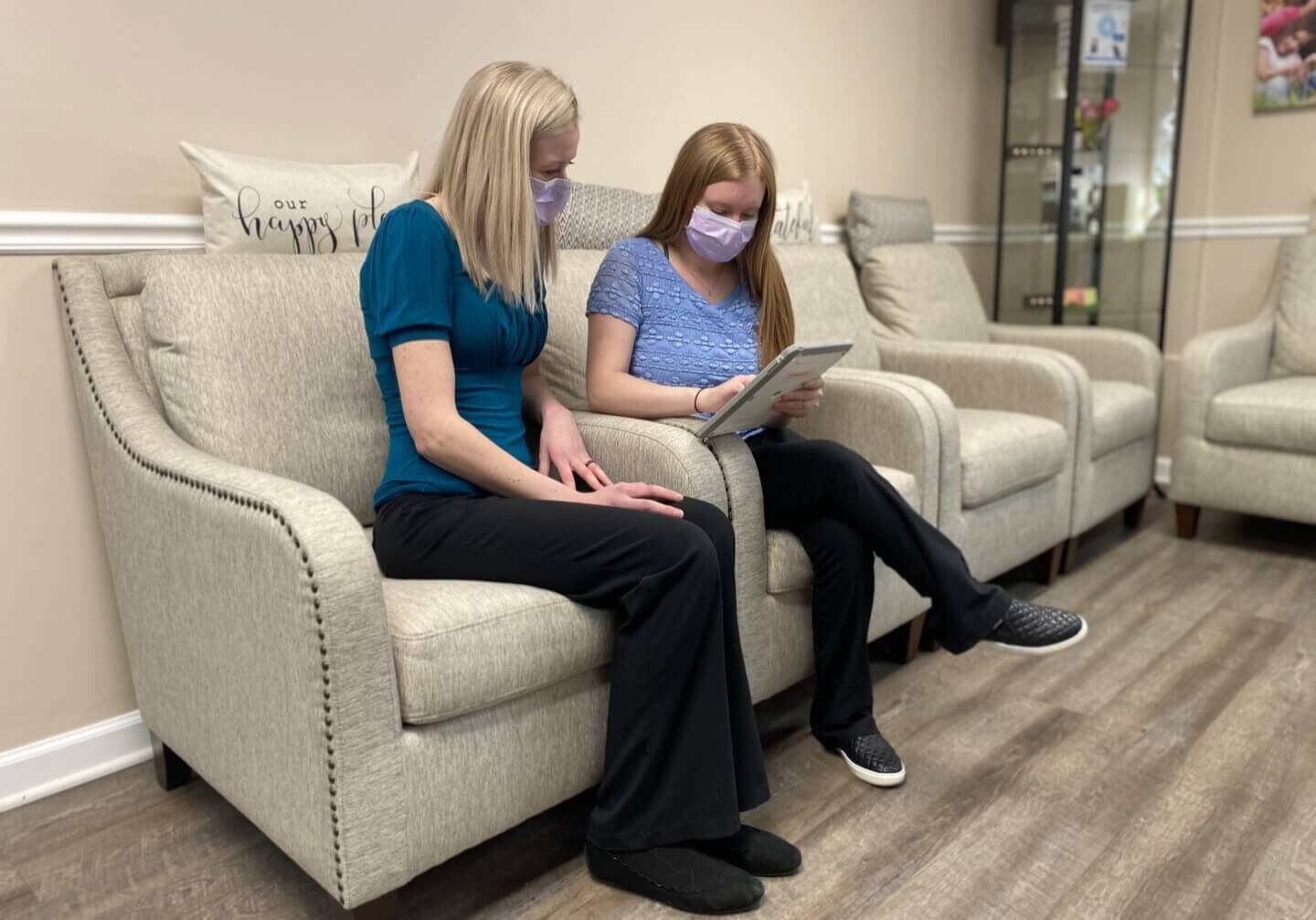 HOW MUCH DO DENTAL IMPLANTS COST?
The price of dental implants varies based on many factors including: 
Total number of  implants are placed
The type of restorations: crown, bridge, or denture
Additional treatments, for example- bone grafting, gum disease treatment, bite adjustment etc. needed
Insurance coverage used or if you're utilizing our in office Discount Plan
When considering dental implants, it's important to keep in mind that pricing is often a reflection of the training and experience of a dentist, the quality of materials and technology they use, and the success they've had in achieving excellent results. It is a question of your oral and overall health, after all. Cheaper is not always the better choice.
It's only natural you'd need to know more before investing in your dental health.

Most dental practices will charge you for an initial consultation, sometimes up to $250. However, we believe you have the right to know exactly what your situation is before spending a single dollar.

That's why your first consultation at Thurmont Smiles is free.

You will get to discover:
If opting for dental implants is the right solution for you (and what to do if it's not)

What type of implants you should go for (plus the pros and cons you can expect from each type of implants)

How we can structure your treatment plan (Don't worry, we'll make sure it suits your schedule)

How much it will cost you, and your payment plan options 

Who

Dr. Oza

is, along with our dedicated team. (You will also get to tour the practice and ask every question you have.)
What will we include in the complimentary visit?
Review of your medical history
Gum health measurement
Bite evaluation
Up to 6 intraoral X-Rays ( PA and Bitewings X-Rays as needed) or one panoramic X-ray if you do not have any teeth
Digital shade evaluation for your teeth
Digital series of pictures for smile design and oral-facial evaluation
Creation of treatment plan based on your goals and clinical findings.
Gum disease, cavity and bite treatment may be necessary before implant placement for providing you with a long lasting dental implant based restoration. Implants can not get cavities but they can fail in presence of above mentioned oral diseases.
Recommendations of local healthcare providers for whole body health based on natural and holistic approaches. If your body lacks nutrients, the dental implant may not heal. 
Cost estimates

Once you know where you're standing, then you can easily decide if you want to go forward with your treatment plan.

Our goal is to make you feel secure — and even excited — about the procedure before jumping right in.

We want to make this as simple as possible for you and leave no stone unturned.

That's why, for a limited time, we're offering to pay entirely for your initial consultation.
FINANCING AVAILABLE FOR DENTAL IMPLANTS

If you find that you really want dental implants but you're concerned about the over all cost. please speak to Frances or Kylie after your initial consultation visit. They will be happy to help you with all the available financing options and can help you break down the cost in smaller, more affordable payment options.
ALTERNATIVE TREATMENT OPTIONS IF DENTAL IMPLANT IS NOT THE RIGHT CHOICE FOR YOU
Teeth supported bridge vs. dental implant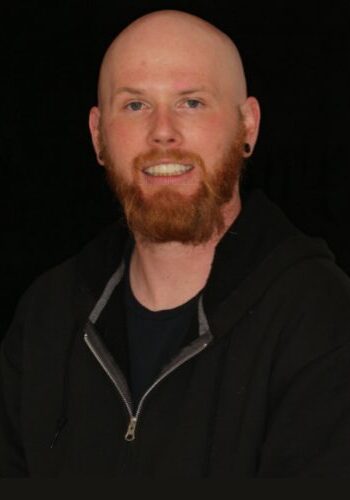 Snapped on teeth supported appliance
Sometimes a patient is not a good candidate for a dental implant. For example, if long time has passed since the tooth was extracted and there is severe bone loss where not enough bone thickness remains to hold an implant. In such cases, we can also discuss other treatment options that may work for you.
These typically are either a teeth supported bridge or a removable full or partial denture.
We have had good success with teeth supported snapped on type of appliance that covers all the teeth. It is a removable appliance that you can rinse after meals and take it out at night. The appliance requires the presence of some back and some front teeth. You can chew with it and it makes your smile look pleasant. You can see an example in the picture of our patient above.
Please call us at 301-304-7074 to schedule your initial consult and we will discuss all your options in person.
Please see the attached videos on how to take care of your implants during healing and after restoration is placed.
Get in Touch
With Thurmont Smiles
Business hours

Tues, Wed, Thu: 9 AM - 5 PM
Fri: 7 AM - 3 PM
Closed on Saturday, Sunday, Monday
Business hours

Tues, Wed, Thu: 9 AM - 5 PM
Fri: 7 AM - 3 PM
Closed on Saturday, Sunday, Monday