"Learn Something New Every Day"
...was something I heard and did every day with my mother, growing up. Small or big lessons, she made sure I developed an unquenchable thirst to learn more in different areas, whatever interested me. My father stressed the importance of genuinely caring for people and having strong ethics: "Always do what is right and you'll never fear anything." Even today, these are my guiding principles I live by.
From The State Where Mahatma Gandhi Was Born
Born and raised in India, I topped my class and earned my first doctorate degree in dentistry (BDS) from the Govt. Dental College and Hospital, Gujarat state in 1997. A state where Mahatma Gandhi was born, a state where people are known for being peaceful, caring, and food lovers! Advancing my education in the United States, I went to the prestigious Ivy League Dental school, the University of Pennsylvania, to earn my second doctorate degree in dentistry (DMD) and graduated in the top 10% of my class.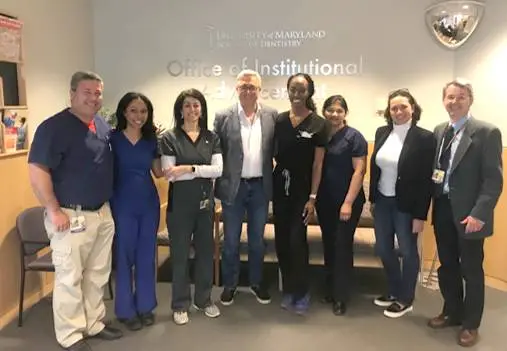 You'll always find me digging for learning more and more. I've taken more than 1000+ hrs. of continuing education courses since my graduation from Dental School. The latest one was from a 2.5 year long Dental Implant Fellowship course from University of Maryland. I'm currently enrolled in Clinical Mastery series of courses to continue to learn the latest advancements in the function and cosmetics in dentistry. I belong to national, state, and local dental organizations and study clubs. I also volunteer and feel joyful when I go on dental mission trips to help others in need. In our small ways, we help our local community as well.
My Life Outside Dentistry
Outside dentistry, I love spending time with my son, daughter, and husband. We have a black Labrador who thinks that his life's purpose is to protect us. He likes to take me on a walk sometimes. Although our friends and family always complain that I'm too busy, I enjoy spending time with them especially if they are cooking for me!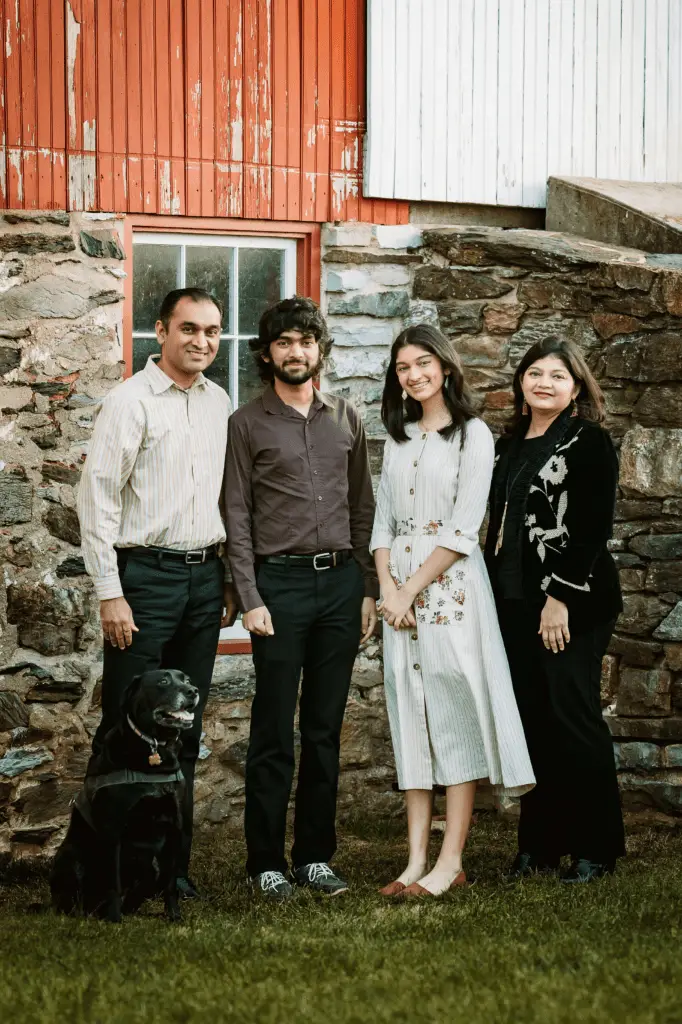 I enjoy cooking, reading, watching movies, and listening to inspiring podcasts and music. Before I started practicing my artistic skills in my patients' mouths, I was good at painting, knitting, embroidering, and sculpting. I'm a big fan of Tony Robbins, Brandon Burchard, Oprah, and many others who are so amazing at motivating others to do better! I try to exercise regularly and understand the importance of being healthy.
I can be quite creative. I've designed some of our office flyers and mailers. Chip and Joanna from HG TV inspire me! I experiment with my interior decorating skills in the office and at my home.
If you made it this far, thanks for reading about me. I look forward to meeting you in person!
A Dedicated Team of
Oral Care Professionals
Our Smile Team and Their
Mission Statement
We're an upbeat team of compassionate dental professionals striving to create amazing experiences that go beyond our patients' expectations. Every day we come in ready to give 100%, working together to support our patients' needs and create the best smile possible. We believe in mutual respect, open communication, and willingness to do whatever it takes to make every patient's visit the best they've ever had.
Our Core Values.
Click each icon to learn more.